35
YEARS OF WORK EXPERIENCE
Italrec was born in 2004 from the union of multiple professional figures developed in the world of recycling of plastic materials.
The need of the family company "Ecosac srl", initially specialized in the production of bags for separate waste collection, was to integrate its own production process with selection phases, designing and building its own system with very high yield and energy efficiency.
Through the constant commitment and thanks to the tests performed , the system recently built underwent updates and refinements , up to the obtaining full autonomous functionality and a excellent reliability . This positive experience led the main partners to establish a new reality: Italrec , dedicated to the studio and to the machinery construction .
In a very short time, Italrec has become leader in the sector thanks to the advanced technological innovations proposed to its Customers . Using the experience gained in the field , together with the design preparation of the various company components, a wide range consisting of more than 20 machines .
Le high performance of these equipments are guaranteed by the meticulous design, aimed at solving the specifications problems in the recycling sector, managing to create innovative machinery that marked large changes both in terms of energy saving and as regards the management at maintenance level .
Today Italrec , is not only a reliable partner at worldwide level for all Customers, but thanks to one constant technical development and major investments in the R&D sector , succeeds in devising solutions also for products that deviate from those traditionally worked in this market.
Entry into the world of recycling
Official establishment of the ECOSAC company. Plastics recycling company
First tests regarding the feasibility of the "DEC" project
Prototyping of the first "DEC" densifier
Foundation by the members of ECOSAC of the ITALREC company
Inauguration of the first ITALREC headquarters and start of the series production of machinery
Filing of the patent application for the "DEC" system
Inauguration of the second ITALREC headquarters
Pulper system first installation
Sale of the 40th "DEC" system
Investment for the expansion of ITALREC's R&D department
Organization
Our Workflow
01
Analyses
Analysis of requests and verification of the feasibility of the project.
02
Design
Simulated design and study of project improvements.
03
Approval
Confrontation with the customer for approval of the project.
04
Realization
Realization of the project and installation.
Italrec in the world
Use of Our Systems
Team
Who contacts in Italrec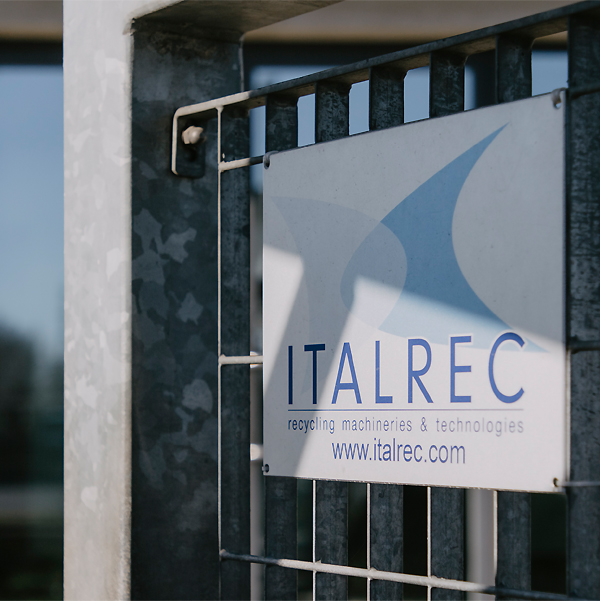 FAQ
Check out our answers